BOOT, CHILD'S - GOOD LUCK TALISMAN
Overview
Leather, lace-up child's boot in damaged, fragile & incomplete condition.
Leather is rigid, boot is misshapen, leather is torn & cracked.
Heel has been patched.
Sole & heel attached by small nails, at front sole is broken & worn.
Upper & lower sections separated.
Historical information
The boot had been concealed under floorboards of a late 19th century Toodyay house (98 Stirling Terrace also known as Mrs O'Reilly's Cottage) until it was uncovered during maintenance work on the vacant property in 2015. Initially it was relocated to the base of the chimney for safe-keeping.
Passed on to the museum in March 2016 by heritage architect Philip Griffiths who advised it was likely the boot was hidden as part of a tradition of warding away evil influences.
It is believed this boot was hidden during the third extension of the dwelling (when two separate wings were joined) around 1889.
Another boot, found in May 2016, was discovered inside the footings at the back door of the second extension of the dwelling which was undertaken around 1884. Both boots are assumed to have been concealed by William Demasson who lived at the property with his family during the 1880s.
Details

Details

Contextual Information

The tradition of concealing an object within a building for good luck or protection from evil influences was carried out in the UK and some European countries from the 1500s through to the late 1800s. As people migrated to Australia the tradition came with them. Children's shoes were often considered most powerful.
This custom was mostly abandoned during the 20th century.

Primary significance criteria

Links to additional resources
Shire of Toodyay

Shire of Toodyay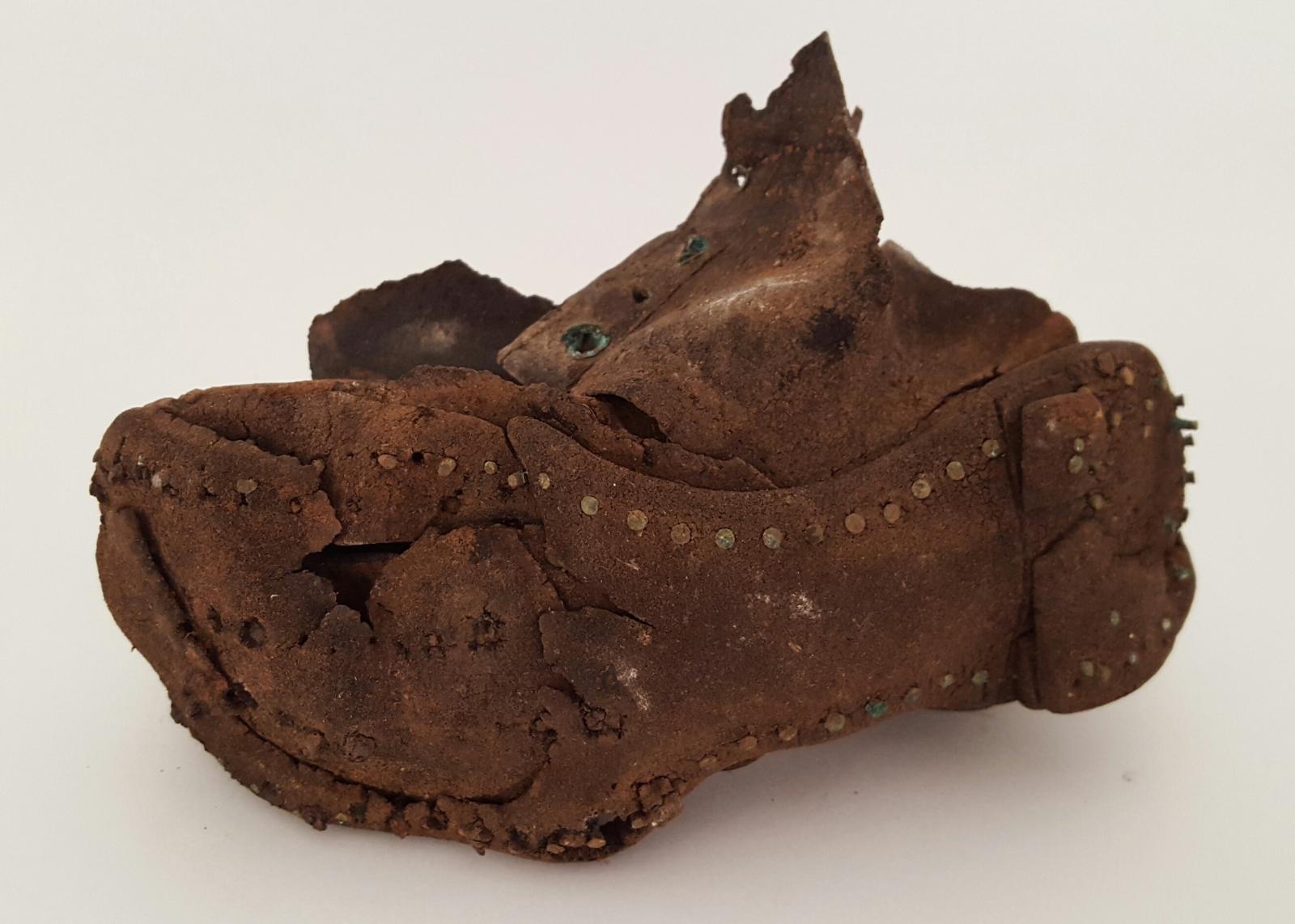 Child's boot, good luck talisman