VIEW OF FLOOD ON STIRLING TERRACE TOODYAY FROM CONNOR'S MILL
c. 1953 - 1958
Overview
A small back and white photo of the main street of Toodyay taken from Connor's Mill.
The power house is under water.
Newcastle Bridge is under water completely even the hand-rails.
Trees are around the area.
St. Stephen's Church gates can seen on the right.
Historical information
Flooding of the Avon River at Toodyay was reported in the Toodyay Herald in 1953, 1955 and 1958.
Details

Details

Inscriptions and markings

On back of photo: in blue ink: "The main street taken from the power house. The bridge to Bolgart was under water completely even the hand rails."

Primary significance criteria

Google Maps search term / URL

https://www.google.com/maps/embed?pb=!4v1669558387391!6m8!1m7!1sS8fJI6sw3rJP-OWJjiahQg!2m2!1d-31.55022810727401!2d116.465228087671!3f280.91449213065005!4f2.774995105785976!5f0.7820865974627469
Shire of Toodyay

Shire of Toodyay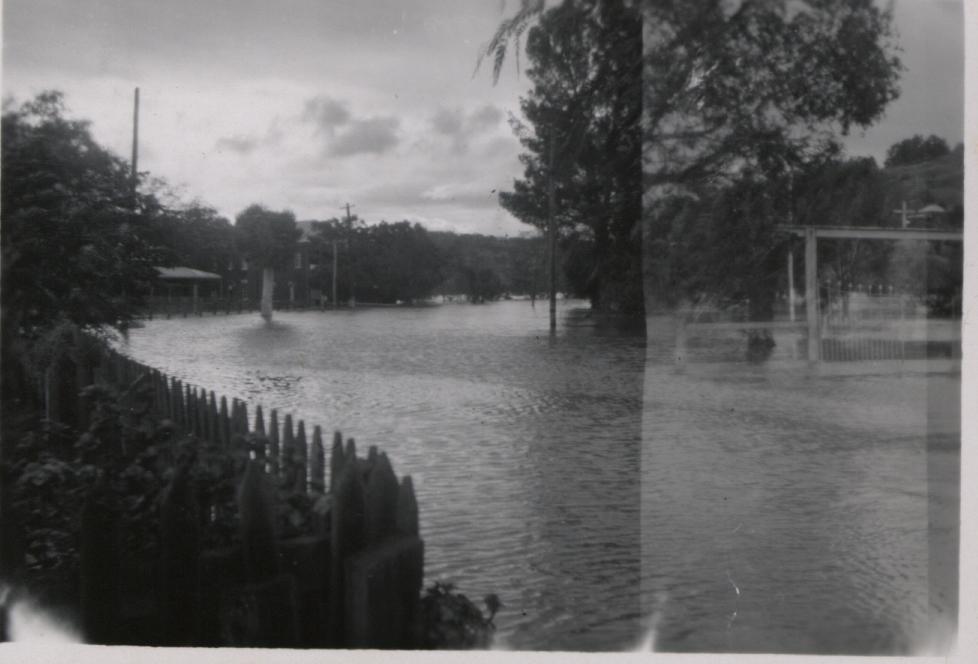 Scan this QR code to open this page on your phone ->