CAMP AT BARDOC
c. 1896 - 1908
Overview
Sepia photo of three men seated in front of a tent.
Brushwood high fence behind.
Seated men are all wearing hats.
Man on left has coat with waistcoat holding flyswitch.
Shovel axe and gold pans leaning against tent poles.
Historical information
Bardoc is an abandoned town in the Goldfields-Esperance region of Western Australia. It is situated between Kalgoorlie and Menzies along the Goldfields Highway. The town was gazetted on 3 June 1896. By 1908, however, no mines were in operation and the town was effectively deserted. In 1911 the police station was closed. In 1914 the areas was flooded and the few remaining residents received provision from Broad Arrow .
Details

Details

Inscriptions and markings

( NOTE: writing on reverse of photo identifies the men as L-R George Benjiman Whitfield, Ernest Growse, Arthur Growse).

Contextual Information

Copy of this photo is held in the Shire of Toodyay collection as 2001.300

Primary significance criteria

Links to additional resources
Related Objects

Related Objects
Shire of Toodyay

Shire of Toodyay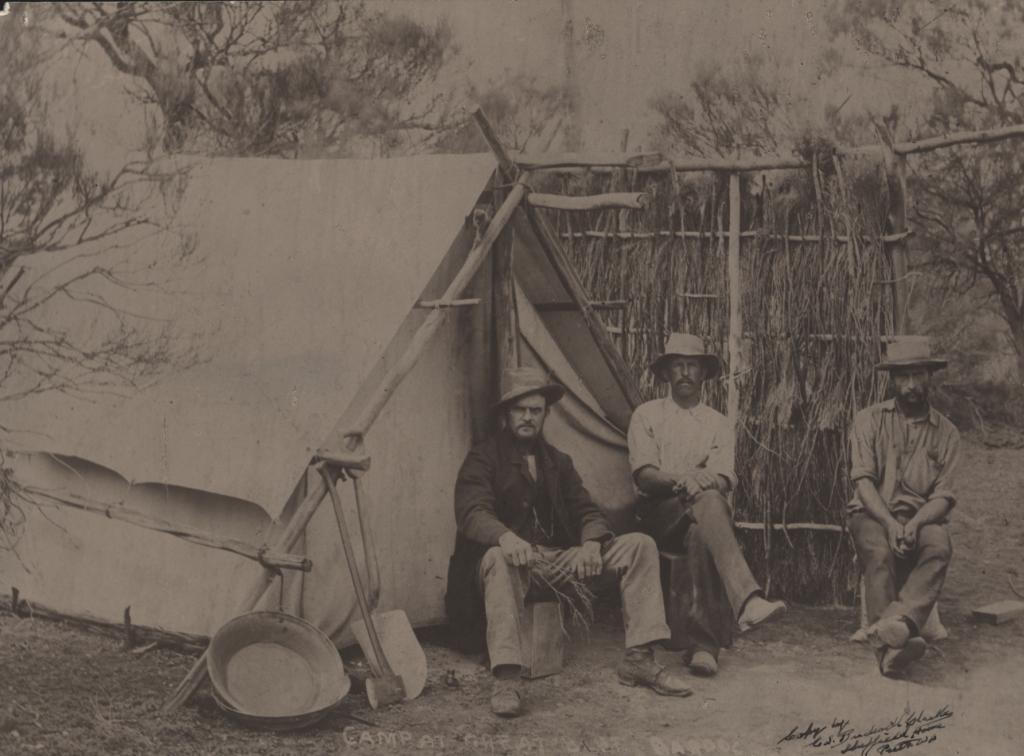 Scan this QR code to open this page on your phone ->